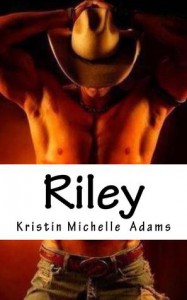 Morbid curiosity (among other things) made me check out the preview. After all, there are not one but two—count 'em, folks, two!!—editors noted on the Amazon product page for this book. Standard had to have improved, yes?

Conclusion? FAIL. Epic fail even, given the supposed involvement of two "editors". Read at your own risk—which may include, but not be limited to:

― eye strain due to eye rolling,
―loss of IQ points due to amateurish, grade-school-level writing, and/or
―high blood pressure due to trashing of basic English, with the expectation that people PAY for it.

Want a quick smutty read without risking brain cells? Try [b:Elfbitten|12023328|Elfbitten (Taryn Malloy Fantasy, #1)|Leila Bryce Sin|http://d.gr-assets.com/books/1310592529s/12023328.jpg|16989164], a novelette about a magick-deprived elf having a romp (multiple sex partners) which is currently FREE @ Amazon, or [b:Hard Candy for Christmas|16145383|Hard Candy for Christmas|Ella Dominguez|http://d.gr-assets.com/books/1355274547s/16145383.jpg|21978437], an HEA novelette about a cursed pixie (ménage) which is FREE @ Smashwords.

Paranormal not your preference? Then how about [b:Lustbound|15715647|Lustbound (Eve's Grotto, #1)|Natasha Storm|http://d.gr-assets.com/books/1340286734s/15715647.jpg|21385185], a fantasy/alternate reality sweetly erotic novella @ $1.99? Or [b:Magic at Work|17450496|Magic at Work|Sotia Lazu|http://d.gr-assets.com/books/1364898600s/17450496.jpg|24336543], a funny and smokin' hot contemporary romance.

Hmmm, contemporary but a bit more adventurous, you say? OK, try [b:Maid for It|12348935|Maid for It|Lucy Rodgers|http://d.gr-assets.com/books/1343872622s/12348935.jpg|17328370], an "intro to BDSM" novella also FREE @ Amazon, or [b:The Art of Submission|17376907|The Art of Submission (The Art of D/s #1)|Ella Dominguez|http://d.gr-assets.com/books/1361252274s/17376907.jpg|21573197], a sweet but erotic BDSM-themed novel which is a fabulous deal @ $1.99.

But for the love of all that is good and holy, DON'T waste your precious time and money on this "book".

To paraphrase someone from a different review, this book and the claims about it being "edited" amount to insulting the intelligence of most readers, as well as slapping the face of every serious author, whether traditionally-, indie-, or self-published.